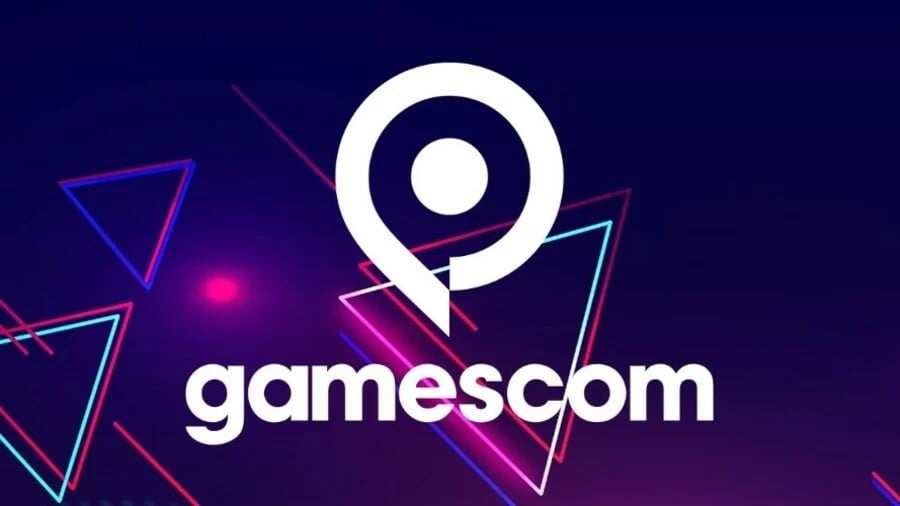 It's August, and that means that Geoff Keighley's Never-Ending Train Of Games is chugga-chuggin' into Cologne, Germany for the E3-of-Europe, Gamescom. Get ready for a bunch of announcements (maybe), reveals (probably), and free game promo T-shirts that are only available in one size (definitely) as Gamescom unfolds over five days, featuring most of the big publishers and developers, plus a ton of indies.
Whether you're heading to Gamescom or just watching from home, we've got the lowdown on everything you need to know, and what's worth keeping an eye on. As the Germans might say, auf geht's!
Everything You Need To Know About Gamescom
What is Gamescom?
It's the world's largest gaming event, with over 350,000 people in attendance (pre-pandemic). There will be fewer tickets sold this year, so the conference will not break the 2019 record of 370,000 attendees.
Fun fact: This year is the first year that Gamescom is hoping to hold a "climate-friendly" event, which will offer free local public transport, plant trees, and offsetting carbon emissions among other initiatives to make the conference as close to carbon-neutral as possible.
Where is Gamescom?
It's in Cologne (or Köln, if you're German), in the west of Germany. The actual location is Koelnmesse, a gigantic conference center that will be expecting to host over 300,000 visitors for Gamescom.
However, there will also be an online component for anyone watching from home.
When is Gamescom?
August 23rd — August 28th, 2022. The conference technically begins on the 24th August, but Opening Night Live will be taking place on the evening of the 23rd, hosted by Geoff Keighley.
Did you say "Geoff Keighley"?
Oh yes. He's hosting Gamescom's Opening Night Live, just as he did last year.
When is Opening Night Live?
August 23rd. See below for time zone info:
Central European Time: 8pm
British Summer Time: 7pm
Eastern Time: 2pm
Pacific Time: 11am
Japan Standard Time: 3am on August 24th
Australian Eastern Standard Time: 4am on August 24th
ONL will be two hours long, with over 30 games shown, both new and previously announced.
Should I watch Opening Night Live?
In 2021, ONL had a bunch of trailers, with announcements for around 30 games. Those announcements included news on the Ninja Turtles game, release dates for Horizon Forbidden West and Jett: The Far Shore, and a peek at Death Stranding: Director's Cut, so it's safe to say that 2022 will feature similar announcements — just don't expect Nintendo to feature too heavily.
Where can I watch Opening Night Live?
Keighley will be hosting and streaming from his Game Awards YouTube channel:
How do I access the online Gamescom content?
Most of the juicy stuff will be streamed, which we cover in the next point.
But there's also this thing called "Gamescom EPIX", which is an online adventure that rewards players with prizes and achievements throughout August. You play as AI EPI, a little robot on a quest to protect the vault of Gamescom from "the ultra-evil FEARTURE, leader of the bugs and glitches".
Quests in EPIX include exploring the Gamescom website to find hidden items and information, changing your username, solving a Captcha (yes, really), filling out a survey, and basically just performing a bunch of comprehension tasks to prove that you've read all the text on the website. Rewards include virtual features, like banners and avatars, as well as discounts on tickets and a chance to win a T-shirt or game codes.
What's the schedule?
General schedule
Monday, August 22nd – Tuesday 23rd is Devcom, a business development conference.
The evening of Tuesday, August 23rd is Opening Night Live.
Wednesday 24th August is the first official day of Gamescom, but is only open to trade visitors, the media, and select private visitors from 9am until 7pm (private visitors from 1pm onwards only).
Gamescom will then be open to the general public from Thursday 25th to Sunday 28th August, from 9am to 8pm.
Specific events
| Date | Time (Central European) | Event | Where to watch |
| --- | --- | --- | --- |
| Tuesday August 23rd | 8pm | Opening Night Live | YouTube, Twitch |
| Wednesday August 24th | 8pm | Future Games Show | YouTube, Twitch |
| Thursday August 25th | 2pm-8pm | Xbox Booth Live | YouTube, Twitch |
| Friday August 26th | 5:30pm | Awesome Indies Show | YouTube |
What is Nintendo showing at Gamescom?
Nothing! They've already confirmed they won't be in attendance. Sorry!
Here's what they said earlier this year:
Gamescom is a central event in the event calendar for Nintendo. This year, however, after careful consideration, we decided not to participate in Cologne.

Instead, players can try out the games for Nintendo Switch as part of numerous Germany-wide events. Previously firmly planned events include roadshows with our airstreamer and our bulli, for example at locations such as the SWR Summer and the Stuttgart Children's and Youth Festival. For the Japan and video game fans, we have decided to participate in the Main Matsuri Japan Festival in Frankfurt as well as the DoKomi in Düsseldorf and the Animagic in Mannheim. Further tour stops and promotions are planned.

We look forward to seeing our fans again at many regional events."
Which companies are exhibiting?
Over 500 companies will be at Gamescom. Some of the big names:
Microsoft
Ubisoft
SEGA
TikTok
Warner Bros
Bandai Namco
2K
Tencent
Embracer Group
And some of the small-to-medium ones:
Team17
THQ Nordic
Raw Fury
Humble Games
NetEase
Thunderful
Publishers not attending include Sony and Nintendo, as we've already mentioned.
Notably, Ukrainian developers have been offered free booth space this year, following on from the invasion of Ukraine in early 2022.
Do we know about any big announcements?
A couple! Geoff Keighley has tweeted out some sneak peeks already for Opening Night Live:
News and a new trailer for Sonic Frontiers
A look at Xbox/PC title High On Life, from Squanch Games
A new look at Return to Monkey Island
A world gameplay premiere of Goat Simulator 3
Subnautica studio Unknown Worlds' next game (an all-new IP)
How do I buy tickets?
Leaving it a little late, aren't we? Well, you can buy tickets on the Gamescom website, for the following prices:
| Ticket type | Wednesday | Thursday or Friday | Saturday or Sunday |
| --- | --- | --- | --- |
| Day ticket | – | 25 EUR | 30.50 EUR |
| Discounted day ticket (seniors, schoolchildren, students, apprentices, severely disabled people) | – | 18 EUR | 23 EUR |
| Family day ticket (max. 5 people, max. 2 adults + min. 1 child aged 7-11) | – | 40 EUR | 50 EUR |
| Evening ticket (4pm onwards) | – | 9 EUR | 9 EUR |
| Wildcard day ticket (1pm onwards) | 59 EUR | – | |
Opening Night Live also has tickets, which cost 29 EUR, provided that you are over 18 and have a photo ID.
Eco-conscious attendees can also buy a Green Ticket, which adds one Euro on to the ticket cost to support the Gamescom forest.
Anyone who hates queueing can purchase a "Superfan Ticket", which grants the following boons:
Secure 3 instead of 2 Fast Lane tickets (depending on availability)
Get exclusive customization options for your gamescom profile
Get bonus experience points at gamescom EPIX
All attendees will need the Gamescom Ticket App, as all tickets are digital-only. You can download the app here.
What is Gamescom's COVID policy?
Koelnmesse seems to be sticking to Germany's rules concerning COVID. There are currently no entry restrictions into the country, except for "areas of virus variant of concern" — and as of writing, there are none. Anyone exhibiting who tests positive at the conference must isolate "to the greatest possible extent", unless they have a booster vaccination, or have had previously had COVID and at least one vax.
Apparently, Koelnmesse is still attempting to limit access to indoor areas "in such a way that the minimum distance between persons is regularly ensured", but there are no guidelines on what that means. Also, participants are recommended to wear a mask "voluntarily", but not required.
From the Gamescom website:
"Koelnmesse will continue to apply its comprehensive hygiene policy, such as providing hand sanitiser dispensers and cleaning at regular intervals."
From their press release, the COO of Koelnmesse said:
"The comeback after Corona is challenging for many events and trade fairs. So it's all the nicer that gamescom will defend its status as the world's largest games event already in the first year after the break thanks to the numerous companies represented on site."
---
Will you be going to Gamescom? Have you got any more questions for us to answer? Let us know in the comments.

https://www.nintendolife.com/guides/gamescom-2022-everything-you-need-to-know-times-dates-games-and-announcements