DILLON — Who Montana Western's No. 1 receiver would be in 2022 was a bit up in the air to those outside the program following the graduation of All-American Nate Simkins and Jamison Hermanson.
Trey Mounts, a second team All-Conference selection as a junior, was the obvious successor, but when he went down with an injury in a season-opening loss to Carroll College, the question persisted.
Enter Dylan Shipley.
A true freshman from Maple Valley, Washington, Shipley racked up 111 yards and two touchdowns in a 35-14 Bulldogs victory over No. 16-ranked Dickinson State on Saturday.
For the 5-foot-11 Shipley, who head coach Ryan Nourse described as a "special talent," the effort against DSU was his second consecutive two-touchdown game and first career 100-yard receiving performance at the collegiate level.
"He's a stud – he can burn," Western quarterback Jon Jund said. "He's got good moves on the outside. He's going to be a helluva player here."
Shipley saw his role increase when Mounts went down, turning what might have been a season spent buried on the depth chart into an opportunity to make an impact.
"Not this early, if I'm being honest. I thought it was going to take a little bit [to see playing time]," Shipley said. "I was really struggling in camp with learning the plays, but [my teammates] really helped me get these plays down."
Shipley's first score – a 25-yard hookup with Jund – put Western ahead two scores 11 minutes into the game.
That touchdown was the sole play in a drive set up by a James Aragon strip sack.
It would be the first of two times the ball would end up in Shipley's hands for a quick-strike score following a Dickinson State turnover.
"That next week of practice [after Mounts' injury] he really stepped up," Jund said. "We threw him in against Eastern Oregon – when we called his number he performed. He likes to make plays and we want play-makers out there."
The second occasion came mid-way through the third quarter and put Western back on top by two scores.
Jund found Shipley wide open behind the secondary for a 34-yard strike mere seconds after a muffed DSU punt return.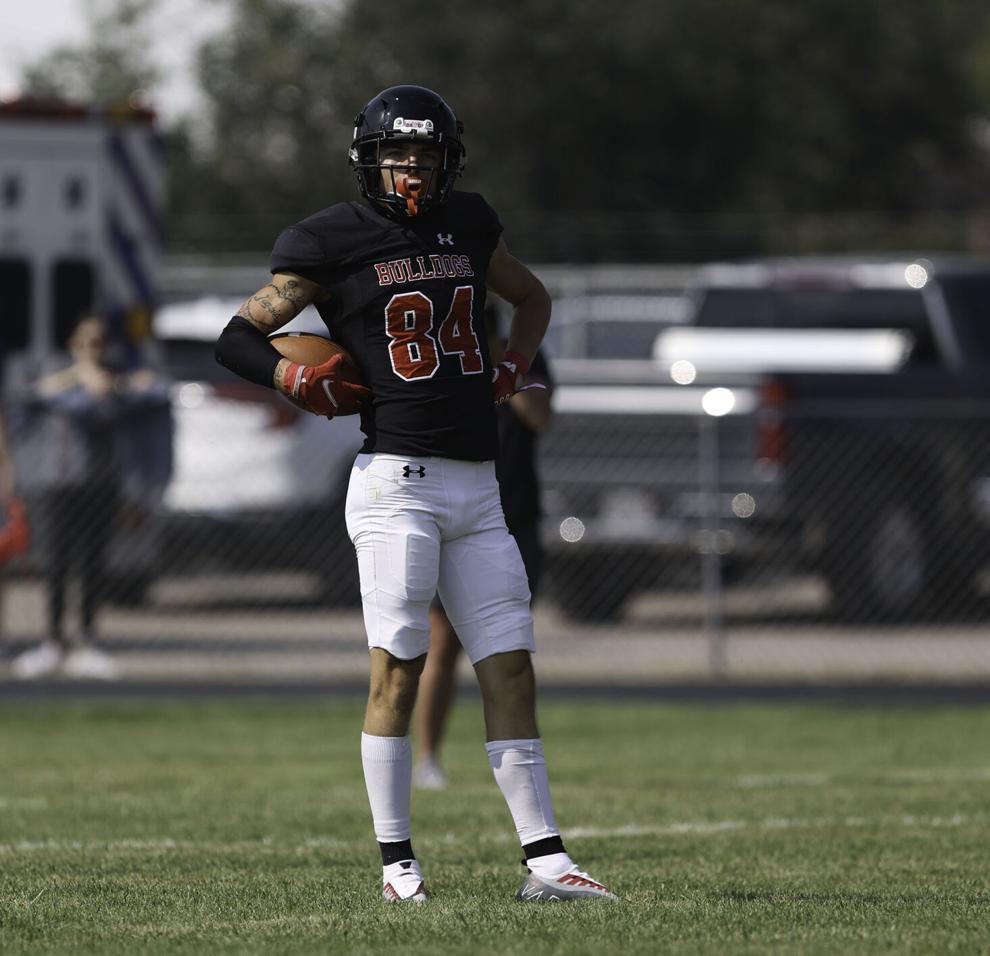 "We got off to a really slow start and I thought our guys did a good job of bouncing back and getting that game tied up," Blue Hawks head coach Pete Stanton said. "The score with two seconds left in the half – that one hurt us."
"Second half – they've got a good team. Their quarterback is a good player. They hit a couple shots on us. They did a really good job of taking advantage of our two turnovers. They scored twice right off of our two turnovers."
Dickinson State used a Western turnover to even things at 14-14 in the first quarter.
Riley Linder found pay dirt from 22 yards out five plays after Reese Neville coughed the football up. Less than two minutes later, the Blue Hawks were back in the end zone courtesy of a 77-yard Isaiah Kludt punt return.
From there? All Bulldogs.
"We had that one little hiccup in the first quarter, but like coach tells us, you just fight back, bounce back," Western linebacker Braden Smith said. "We didn't allow anything after that…We play a hard, relentless defense that's always having fun."
After tying the game, Dickinson State kicked seven punts and turned the ball over on downs twice.
Western's defense stood up in the second quarter, in a tied game, following a Bulldog turnover.
Reigning Frontier Conference Defensive Player of the Week Kameron Rauser picked up a tackle for loss, but a third down sack by Smith sealed the decision to punt.
In the third quarter, trailing by a touchdown, DSU had a first down on Western's 25-yard line. Four plays and another third down sack by Smith later and the Blue Hawks were giving the ball back to Western.
It was on the ensuing Bulldogs punt that the ball bounced off a DSU player's helmet, creating a live ball for Western to pick up.
One player later, Shipley and the Bulldogs were celebrating in the end zone.
"Really just looking for the post there," Shipley said. "I knew that [the DB] was off playing zone coverage, so I knew I could beat him on the inside release."
Over the last two games, Shipley has caught 10 passes for 178 yards and four touchdowns.
"It's like a big head rush [to score a touchdown] – everything is coming at you all at once. You gotta keep your head, and sometimes it's hard to do that."
Jund, who entered Saturday's contest with five total touchdowns in two games, amassed five (three passing, two rushing) in victory to accompany over 300 total yards of offense.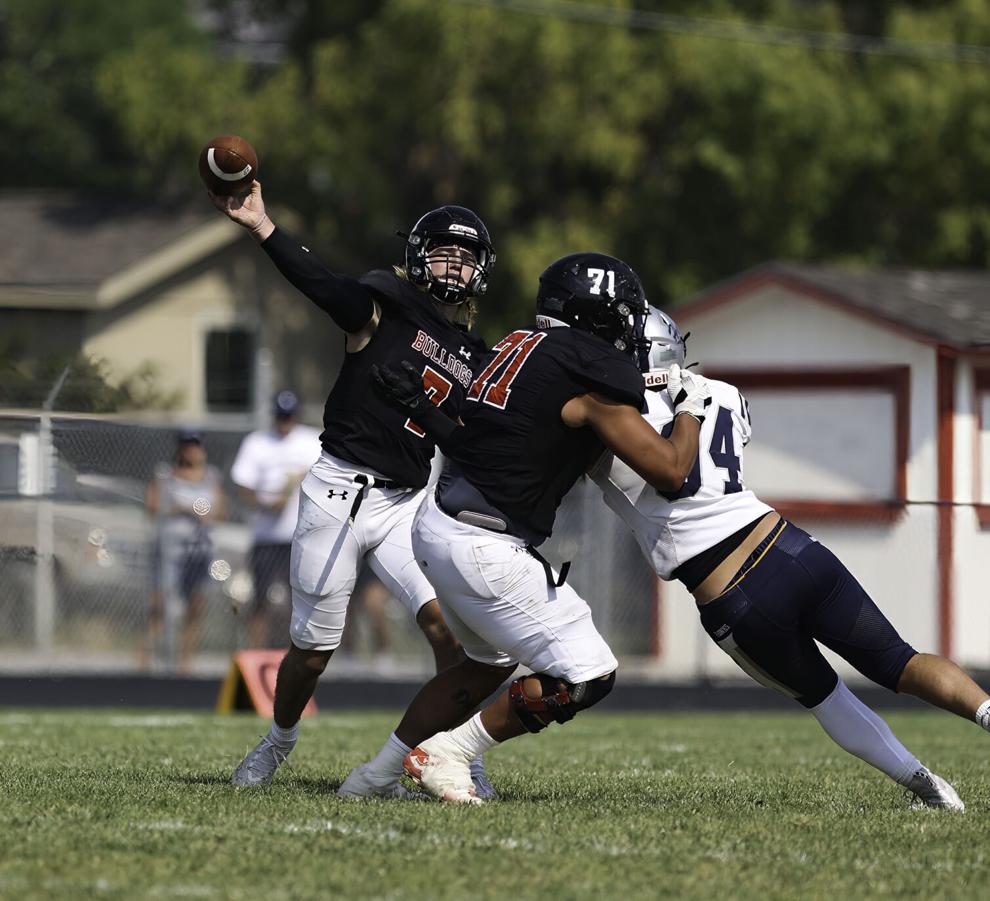 Smith added a team-high 11 tackles and the two aforementioned sacks, as well as another 0.5 TFL.
"The energy is through the roof," Smith said of recording a sack. I think after that [second sack] I was more gassed than any other part of the day just from screaming afterwards."
Elijah Benedick caught four passes for 92 yards and Blake Sentman hauled in three for 45 yards.
Dickinson State quarterback Aaron White finished the day 22-for-41 for 222 yards. He also threw an interception.
Linder, a Scobey High alumni, totaled 67 yards on the ground while Noah Sickler caught five passes for 93 yards.
Keaton Meschke (14) and Jayden Heartwell (10) paced the Blue Hawks in tackles. Meschke logged two sacks and 2.5 TFL in the loss, while Heartwell forced a fumble and picked off a pass.
For the Bulldogs, Saturday represented their first win over a ranked opponent this season and put them over .500 for the first time at 2-1 (1-1 Frontier). It was also Western's fifth-straight win over Dickinson State dating back to 2012.
Western will resume Frontier Conference play next Saturday, on the road, against Montana State-Northern.
Photos: Montana Western faces Dickinson State in Dillon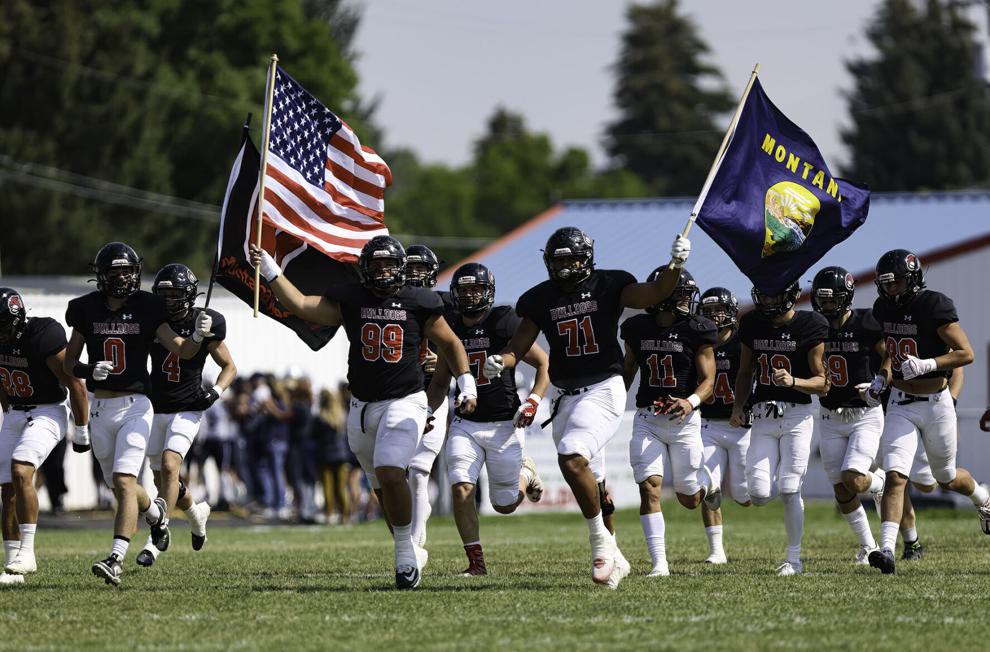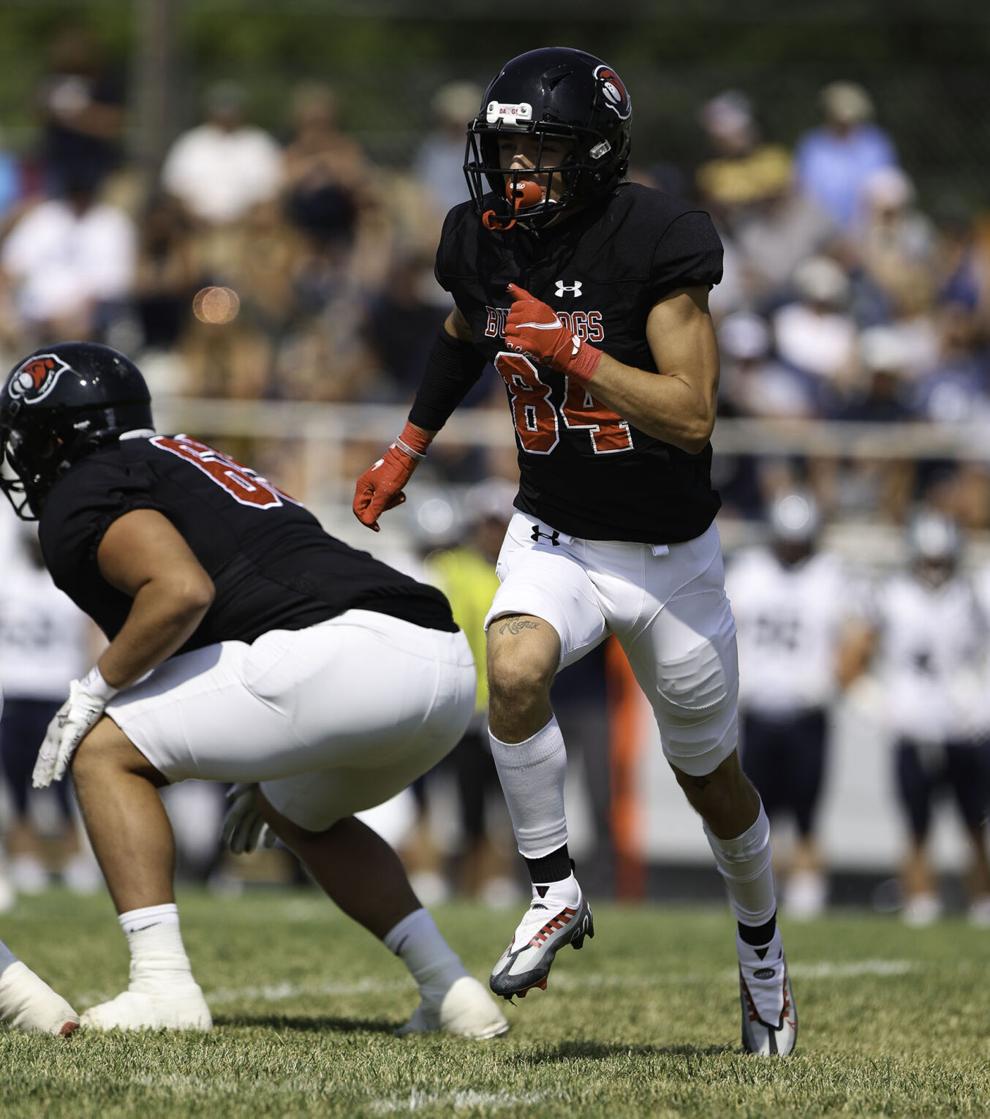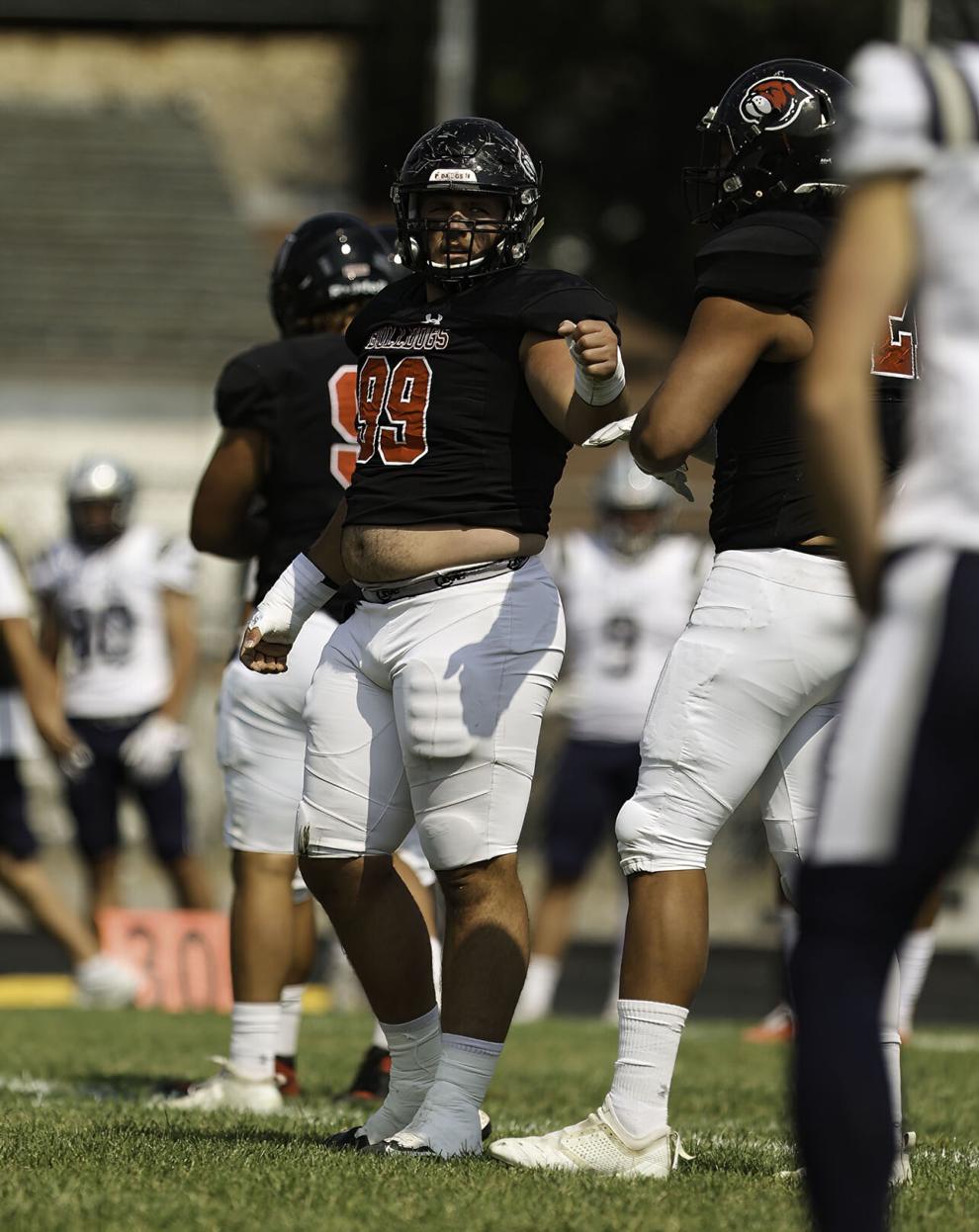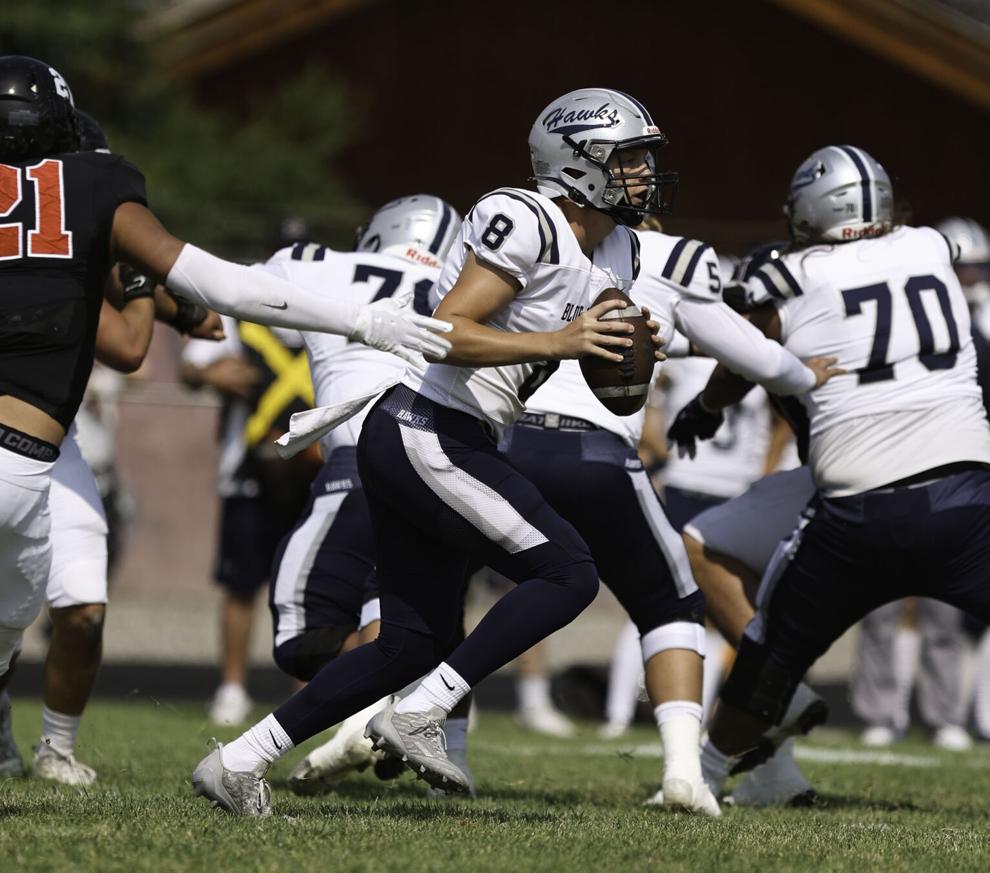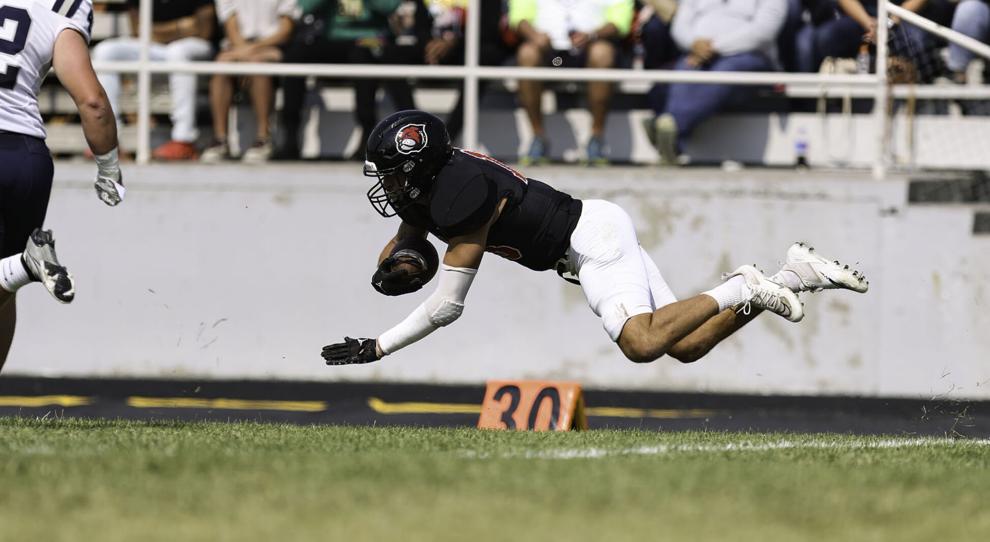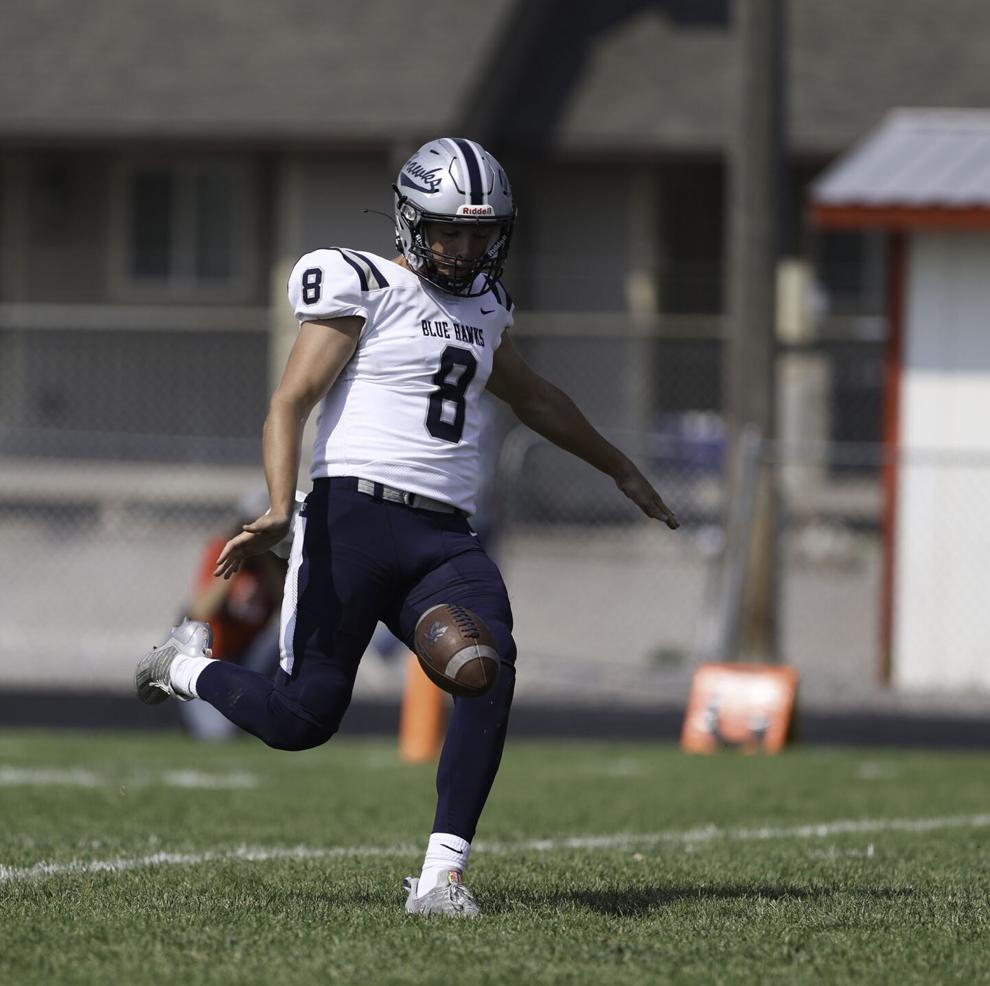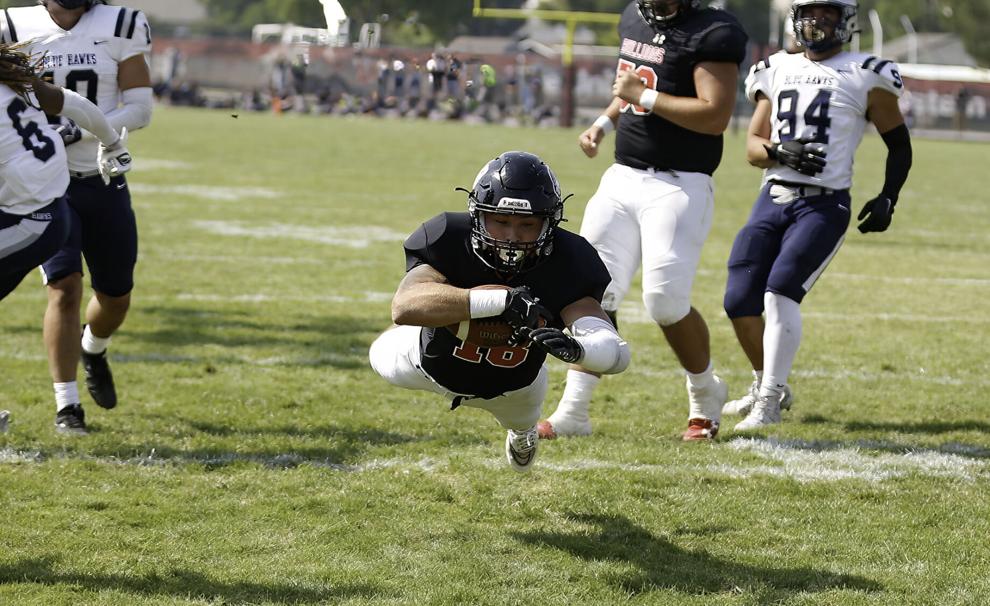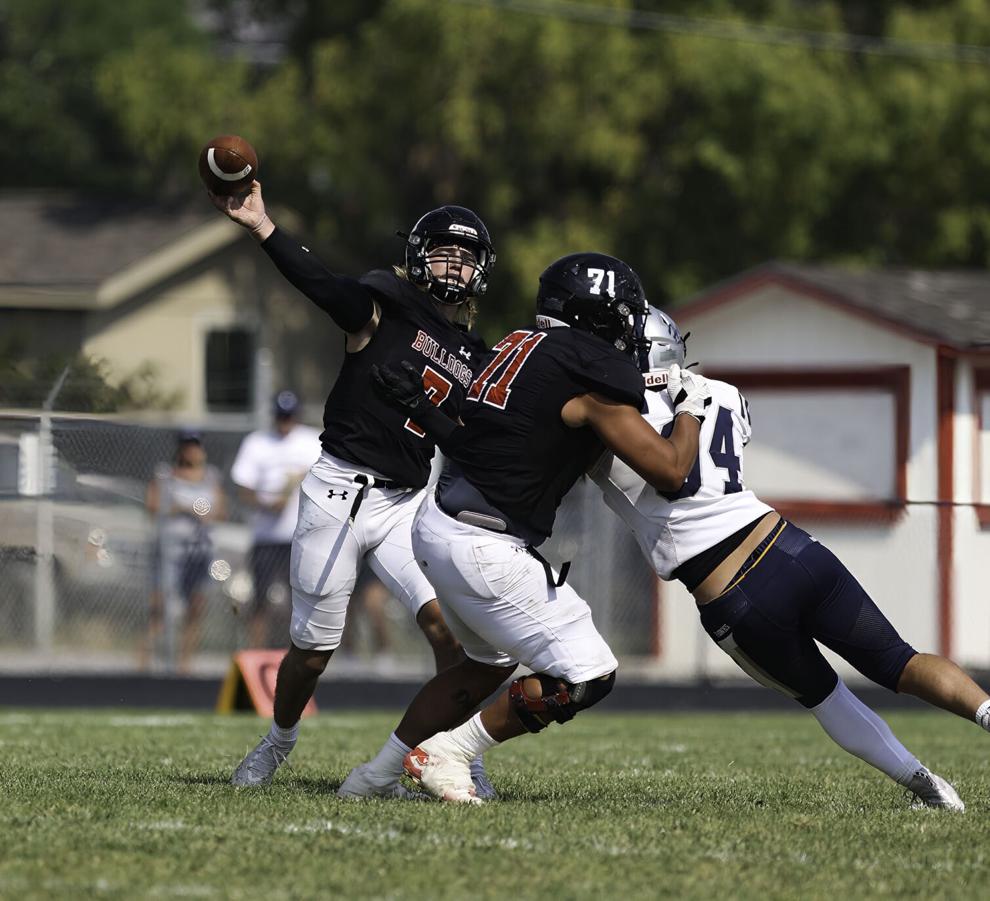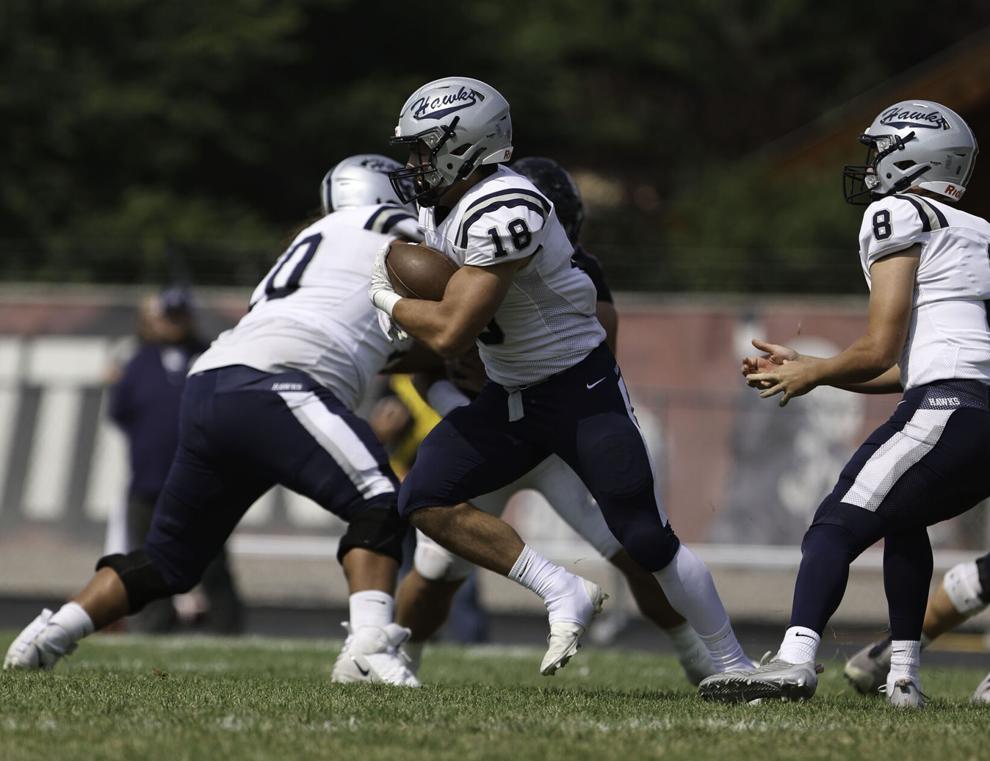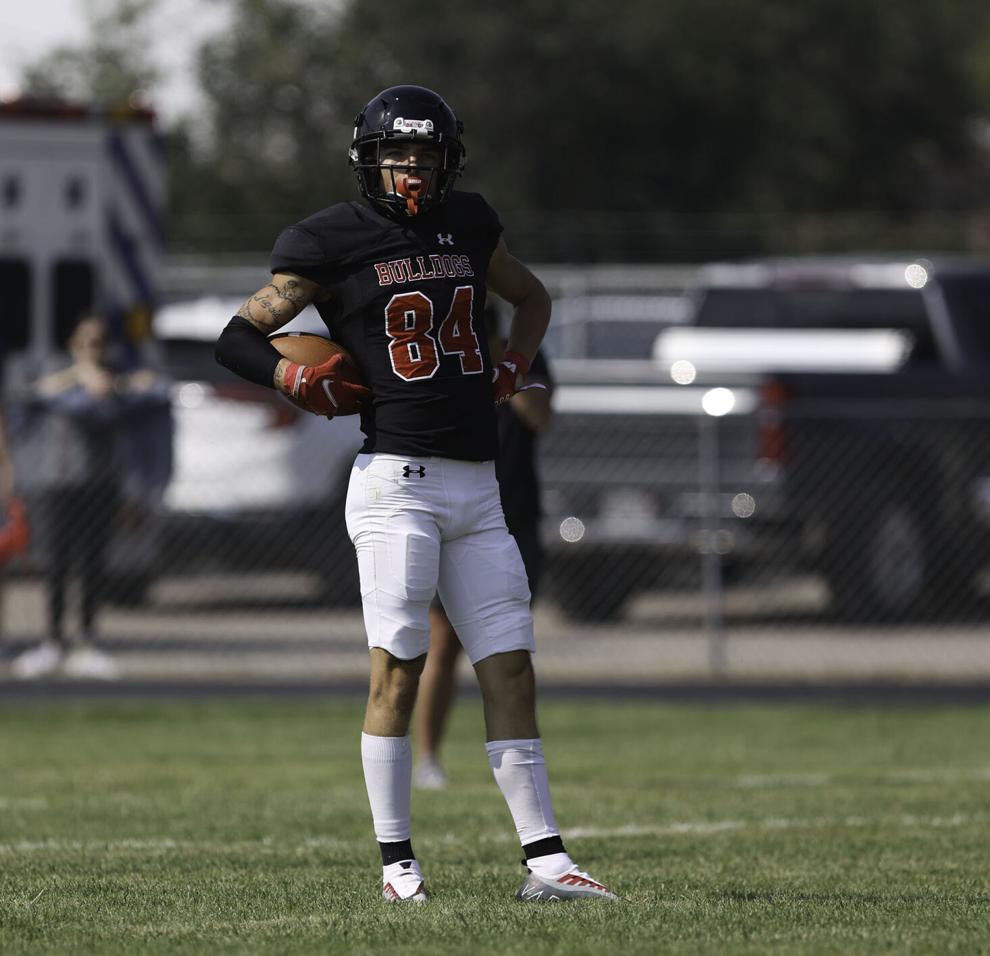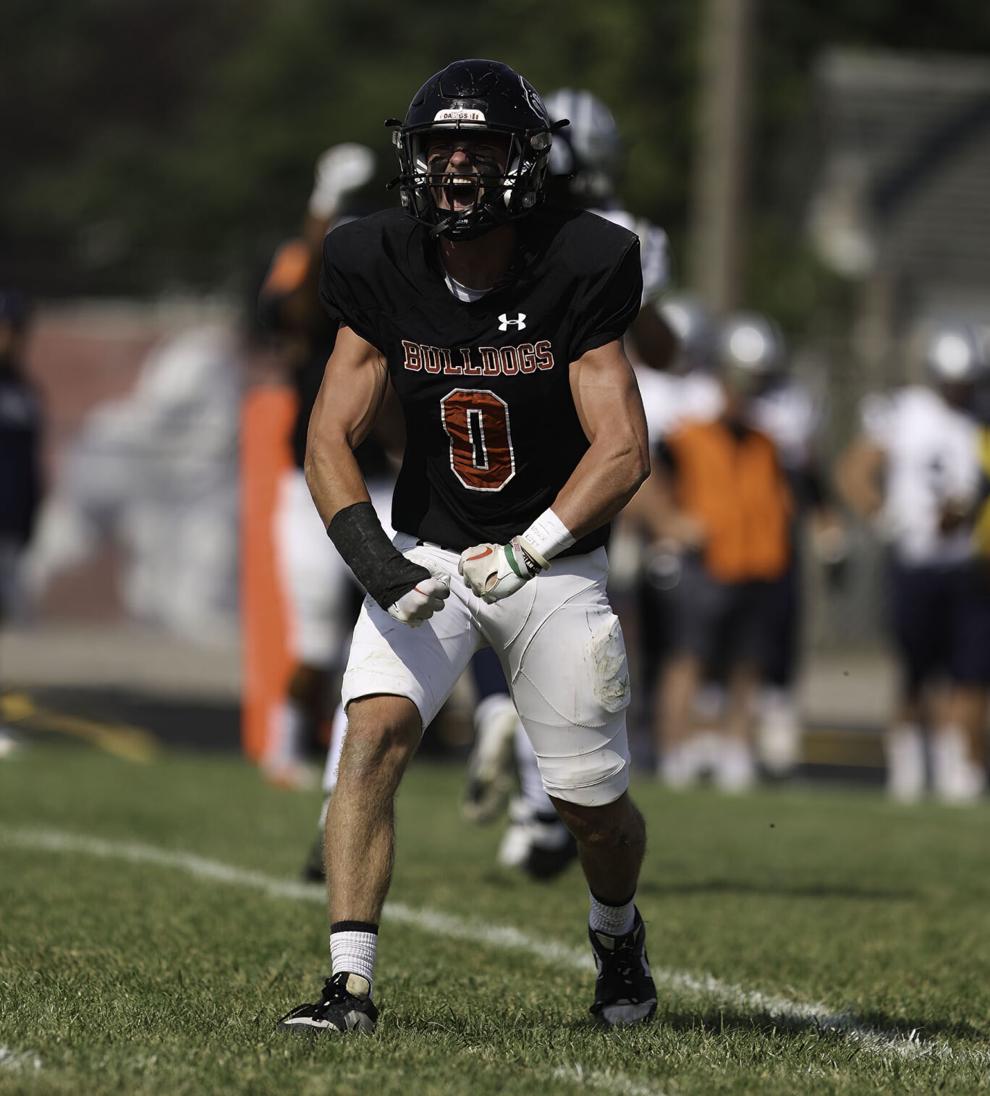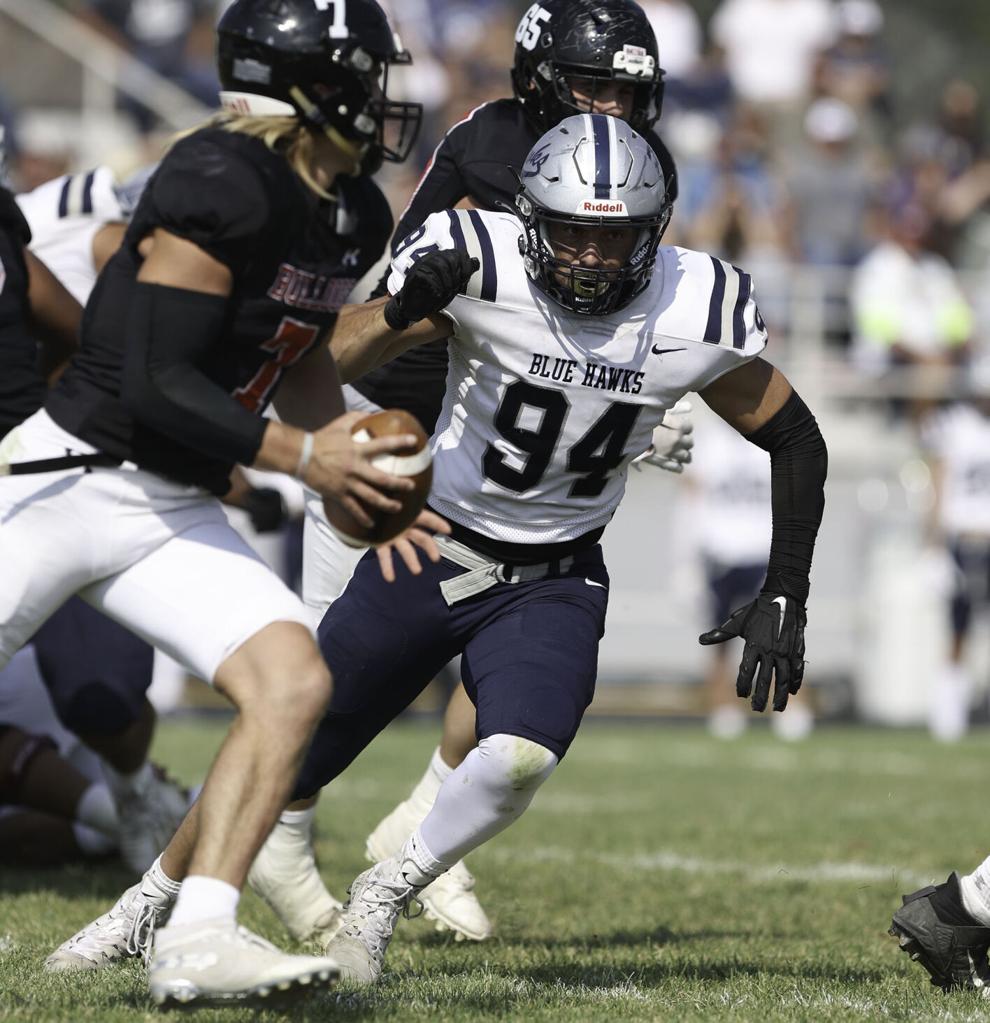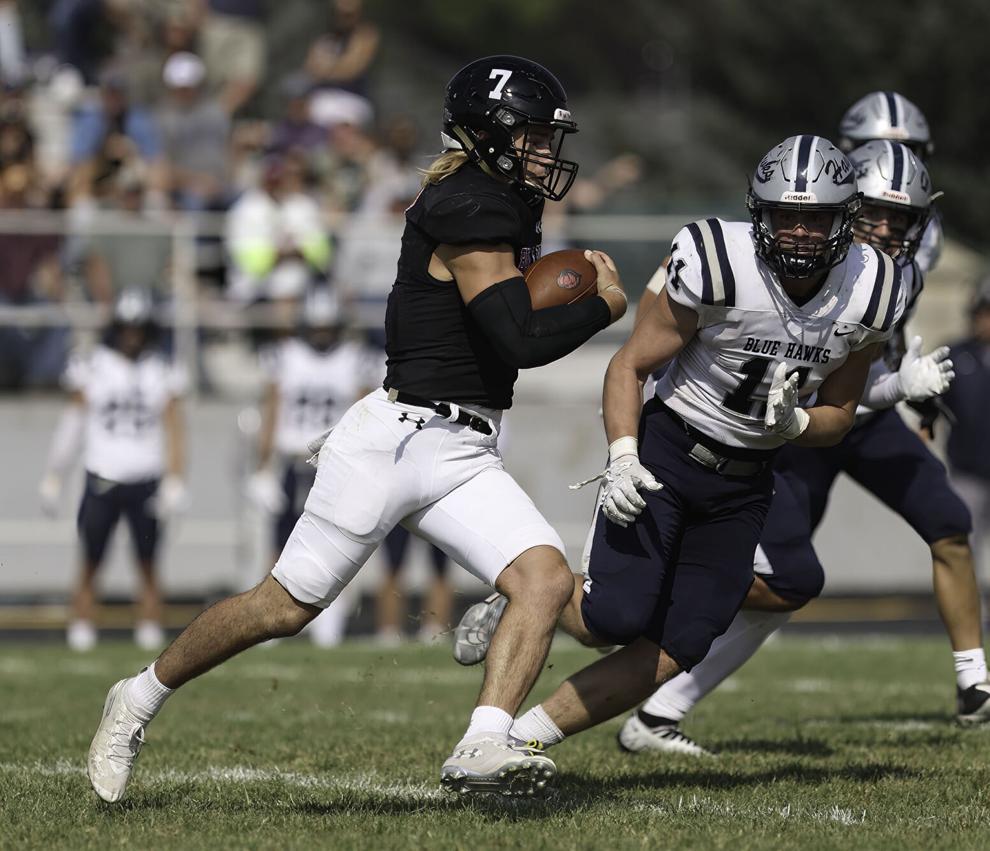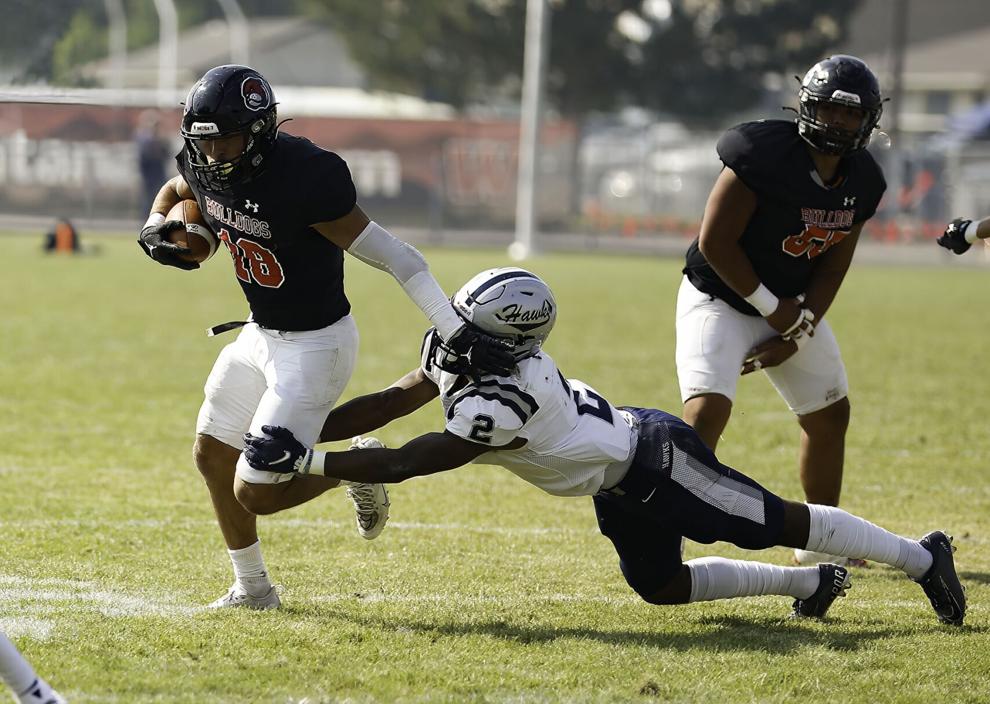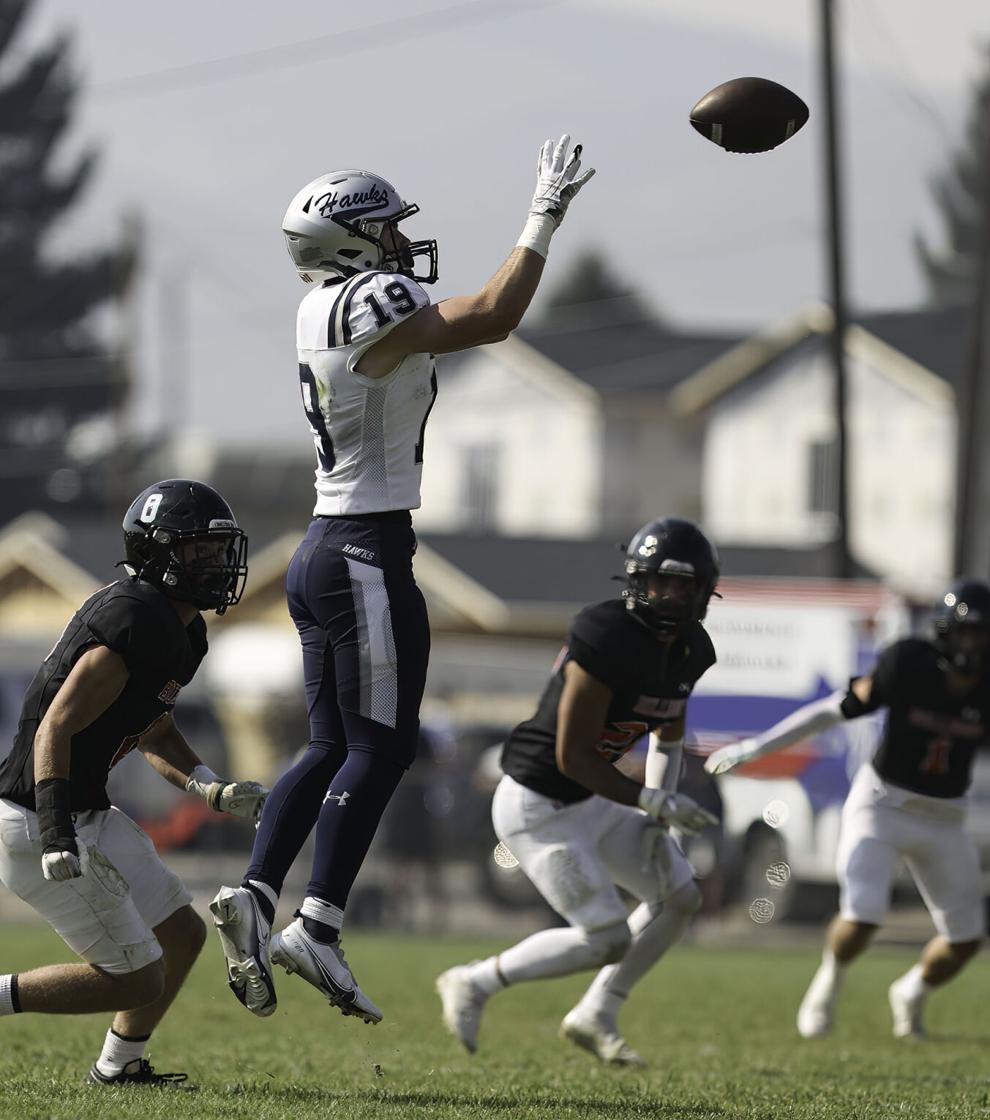 https://406mtsports.com/college/frontier-conference/montana-western/dylan-shipley-has-career-day-jon-jund-scores-five-total-touchdowns-in-no-17-montana/article_0158b952-316b-11ed-9167-f71b20e0e7db.html